While we were away in September, a wee bit of green found its way to our front lawn.
During our first couple of weeks back, it grew!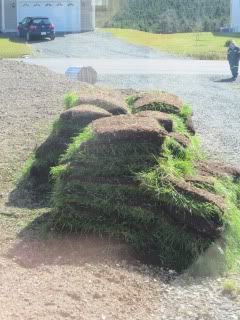 If you had asked me two months ago, I would have said something like
"Oh, we don't mind living in a gravel pit. It's very low maintenance!"
It was not until I was looking at the new swath of green in our front yard that I realised how much I missed the colour that used to surround us.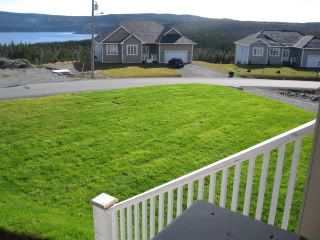 Para approves.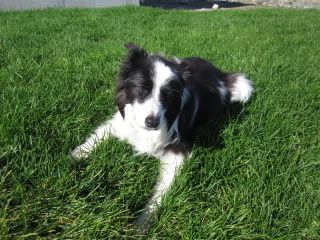 A lot!